Welcome to Hackley Public Library

Please take a survey on our Freegal service!
Learning languages with Duolingo is fun and addictive.
Earn points for correct answers, race against the clock, and level up. Learn Spanish, French, Italian, German, Portuguese, Dutch, Swedish, Irish, Danish, Turkish, and Norwegian, with more being added.
Basic ESL improves an individual's listening, speaking, reading and writing skills through a simple to follow, and instructionally proven curriculum.
No computer experience is necessary. Click on Instant Access to enter without registering.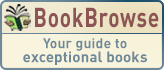 Bookbrowse: Reviews, recommendations, read-alikes, books by theme, author bios and interviews, resources for book clubs, and more. Access from home using your HPL library card number.
Michigan Activity Pass: Musuems, State Parks, Historic Sites and other Cultural Institutions offer activity passes or discounts-available with your library card!
Free and Legal Music to download! For more information check out the Freegal FAQ
Download Acrobat
Have a smart phone? Try our Mobile Site
Downloadable Books: Listen on your computer or MP3 player, including iPods, or read them on your computer or eBook reader (including Kindles). Titles are available through our catalog or through Overdrive .
For other sources of eBooks, and information about eBooks, take a look at our eBook page.
A gateway for full text newspapers, magazines, e-books, and databases for Michigan residents.
Other Links
Do Not Call Registry Information
Michigan Helping Hand is a website from the State of Michigan for people who are dealing with economic hardship. This website contains information about jobs & training; unemployment; health care; family support; and housing-more info
Hackley Public Library is a Federal Depository Library.